Keynote Speaker:
Dr. Wanda L. Diaz Merced
Thursday, November 21, 7:00 – 8:30 p.m.
Topic: "Human Centered Astronomy"
In this keynote talk Dr. Merced will share the approaches to disability inclusion in the field of astronomy from the perspective of performance, metrics of productivity and Human centred approaches.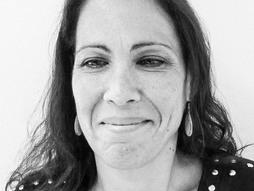 Dr. Merced's Bio
Originally from Puerto Rico, Dr. Merced has a multidisciplinary Ph.D. from the University of Glasgow in Scotland. Dr. Merced collaborates on a volunteer basis or for short periods of time with institutions on developing the use of multi sensorial techniques for the analysis of big-data. Institutions she collaborates with are: Harvard – Smithsonian Centre for Astrophysics (United States),  European Gravitational Observatory (Italy), National Astronomical Observatory (Japan), South African Astronomical Observatory (South Africa),  Universidad Tecnologica Nacional Argentina among others.  Dr. Merced is very interested on continuing to develop multi sensorial ways to perform big-data analysis because she has witnessed that the use of multi sensorial perception improves human attention modalities to explore the data. She also contributes with initiatives seeking to equalize opportunities of participation in the science of astronomy.
For more about Dr. Merced, watch her Ted talk or read her biography on Wikipedia.